Welcome to Burnaby Dental Group (BDG)
Metrotown Family Dentist Burnaby
The Dentist at
Burnaby Dental Group
provides
Cosmetic
,
Implant
and
General Dentistry
services to Burnaby, Vancouver and Metrotown at their modern dental clinic. The dental care is customized to improve overall oral health of an individual. We are multilingual. Dr. Sarang and his  expert team's effort starts from patient education and awareness, prevention of gum disease, cavities to smile enhancement and cosmetic dentistry.
Metrotown Cosmetic Dentist Burnaby
Dr Sarang and his expert team provide complete range of cosmetic services like metal free crowns, veneers, bridges and implant crowns in soothing and relaxing environment.
Metrotown Laser Dentist Burnaby
Laser has benefits like less discomfort, painless procedures faster healing, minimal or no anesthesia, reduced bleeding. Laser can be used for soft tissue, periodontal and Laser whitening procedures. Dr Sarang uses laser where it is required in soft tissue and periodontal procedures.
General dentistry
Preventive dentistry
Cosmetic Dentistry
Laser Dentistry
Oral Conscious Sedation
Dentistry on Children
Partial denture, Complete denture

Why Choose Us?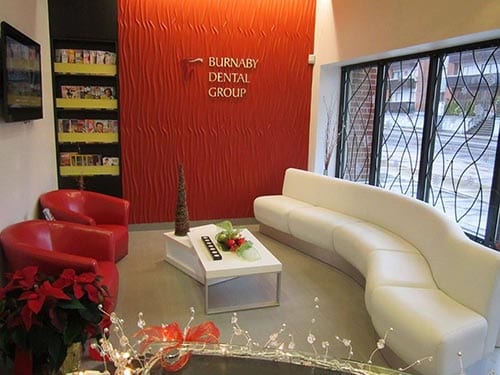 At Burnaby dental group (BDG) Dr Sarang and his team strives to provide excellent, affordable, gentle dental care to the whole family in the relaxing environment
Come and visit our office with your family
Experienced dental team

Excellent service to the patients of all ages

Affordable dental treatment options

Modern high tech clinic

Digital X-Rays

State of art facility

"We make you Smile with Style"

We speak, English, Cantonese, Mandarin, Vietnamese, Korean, Dari, Farsi, Urdu, Hindi, Punjabi