Burnaby dental group (BDG) emphasizes the importance of ongoing hygiene procedures, regular check up and daily practices, patient education and awareness to prevent tooth decay and other dental conditions.
We use latest digital X-ray to diagnose, use sealants to prevent cavities in deciduous(baby ) and permanent teeth.
Velscope is used as an adjunctive tool to screen oral abnormalities. Velscope helps us identify oral disease early,while its still easy to treat.
Velscope's blue light stimulates natural fluorescence in the soft tissue of your mouth.Natural fluorescence,seen through the velscope allows dental professionals to see disease not visible with the naked eye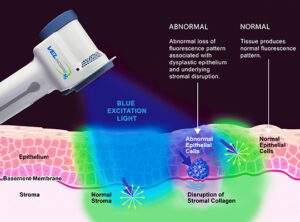 Call to book appointment